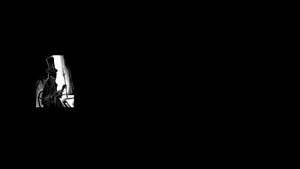 News & Tales Of The Unexpected
Son Of Ugly To Headline The Anti- Claus Show Dec 8th!
Halloween Show Coming Fri 27th Oct. @ New Amsterdam Worthing.
Band to appear at worthing darkfest.
Halloween weekend takes us back to the New Amsterdam in Worthing to perform a special horror-themed live set as part of Darkfest Worthing. 
The night has been billed Surf With The Devil and features sets by Belly Dancer, Squadron Leaders, Marvin Rodriguez, Plus Pogo a GoGo DJs 
Son Of Ugly promises to play their spookiest material, as well as some choice Horror film covers, and the pub offers the best pizzas money can buy.
Free entry, Fancy Dress Optional but encouraged.
Biggest Show To Date Leads To Band All Time High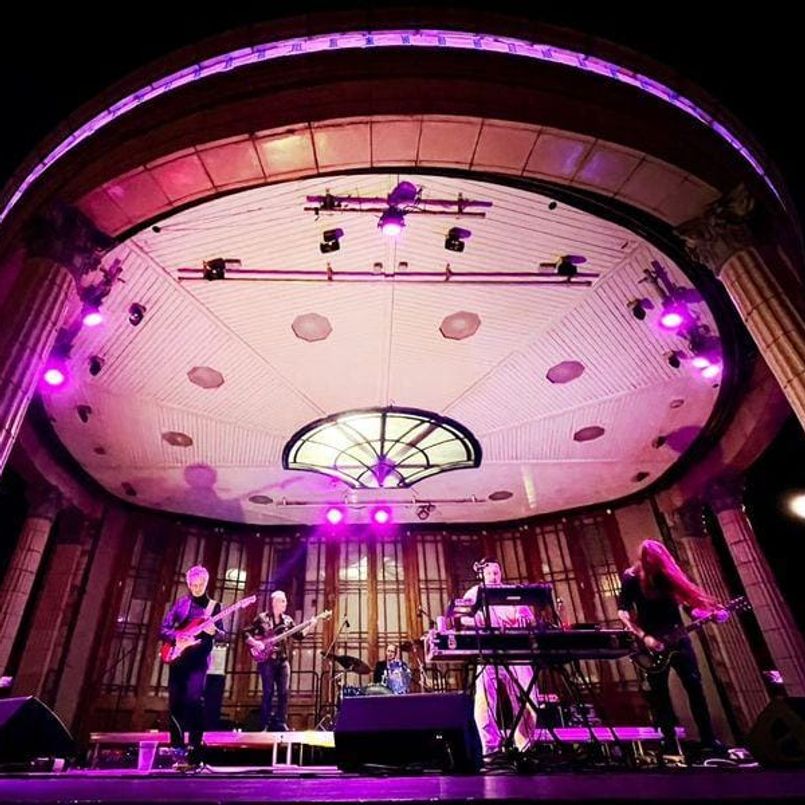 On The Waterfront!.
Triumphant end to our 3 shows, in 3 counties in 24 hrs "tour".
Well we did it. Our busiest short run of shows crossing 3 counties in the space of 24 hrs came to a close on one of the most beautiful stages we've ever played on.
The day started on the Sunday @ 4pm for a set at the Pilgrim Brewery in Reigate for B-side recordings- B-side & Beer Fest. We played a short 30 minute set in the beaming sunshine. The crowd seemed to appreciate some leftfield cinematic musings, and given how rare the opportunities to play outside are, we basked in the glow of the sun.
Next up we high tailed it over to county #2 for Worthing Surf Fests Summer Special at the New Amsterdam.
We arrived just in time to catch The Tridents who quickly reminded us why we absolutely love playing the Worthing Surf Festivals. We played straight after them to a busy room, and judging by the comments afterwards- to a lot of first timers to the Ugly experience.
Sound was good, but we missed the worlds best Pizzas unfortunately but we did witness the Mandelbrot Shakes expertly close the proceedings with the biggest sound we've ever heard from a duo.
Now it's Monday, and it's a day largely spent restlessly in anticipation for the show to come, the big one - Eastbourne Bandstand.
We get to the venue, load in and soundcheck, and can't quite believe where we are, and we wont lie, some nerves creeped in.
After a few solo singer songwriters we take to the stage. Now it's night time and the lights glisten beautifully and we take to the stage.
The sound is immense, and we all regret not asking for a little more "me" in our monitor's, but alas we're well warmed up enough from the previous days shows to rely on the training, and enjoy the moment. Prior to going onstage there was a few calamities with our proposed filming crew, which we shook off to enjoy the show.
We were absolutely buzzing when we finished and didn't want to leave this gorgeous evening on Eastbourne seafront, but leave we did as we retired into the night tired and satisfied with an inkling as to what it would be like to be a real touring band. We later found out that our filming disasters had actually turned into a promising result thanks to our pals who saved the day. 3 bleary eyed days later and the footage was knocked into shape and released via our mailing list, with some choice songs serving as our up to date live promo vids.
If you are here then you have probably joined the mailing list already and enjoyed the footage- if you haven't- what are you waiting for?
Three Shows, In Three Counties "Tour"- In The Space Of 24hrs
August Bank Holiday Mass Offensive!
In just a few weeks, Son Of Ugly will be appearing at 2 festivals in one day, then performing at Eastbourne Bandstand the following day. 
This is going to be one fun weekend! 
We hope to see you at one of the following
Sunday August 27th

B side & Beer Festival - Reigate Band Onstage 4pm
                                              Worthing Surf Fest- New Amsterdam Worthing Band Onstage 8pm
Monday Agust 28th 

Eastbourne Band Stand Showcase - Eastbourne Bandstand 9:30pm.
S.O.U. Skeleton Crew Tribute To Angelo Badalamenti.
When dear Angelo Badalamenti died back in December I was mulling over how big an impact the composer's work had on my young brain, and felt compelled to record a short tribute. As per usual, things got carried away and I ended up adding more & more songs to the mix and wound up with nine & a half minutes of a Twin Peaks medley, and a bit of a productional shitstorm on my hands. 
I didn't record it with the band as I shouldn't have even been working on this given the list of jobs I'm behind on, and given the intent for this to be a short operation furrowed along with it at great speed which is why this is a S.O.U. Skeleton Crew production, and not the band proper (Couldn't have been that fast as it still took several months to complete). 
Raise a glass to one of the best to ever do it. 
We love you Angelo x 
Kyle.
Massive Seafront Show announced for Eastbourne Seafront
Tales from the studio- Prototype noise box and analogue soundscape creations for album #2.
Worthing Surf Fest Summer Special announcment!
Eastbourne, we're coming back!
New Festival appearance announced for Sunday 27th August @ 4pm in Reigate
The gang return To Worthing Surf Fest
Triumphant Hometown Debut show @ Green Light Fest
Eastbourne Music Collective Hailsham FM Appearance
Band Announces 2 Festival Appearances
Happy New Year From Son Of Ugly!
Off The Record Fest 22 Turns Ugly!
Happy Halloween From Son Of Ugly
Son Of Ugly Return To The Brunswick
Son Of Ugly To Headline Off The Record Fest
Headline Slot For Come On Rock Music Event