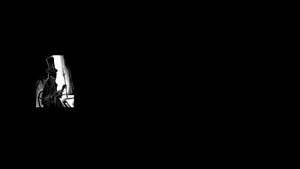 News & Tales Of The Unexpected
The Great Communication Drive Of 2023
We have lots to talk about in 2023, and nothing infuriates the Ugly more than social media algorithms extorting money out of hard-working artists to communicate with their deserved and worked-for fanbase.
Well, enough of this bullshit we say!
Please welcome The Son Of Ugly Mailing List.
If you can take less than a minute to sign up to the mailing list above this section we will then be able to contact you directly, thus sidestepping the constant censorship of our communication with you.
This will help with the much-requested vinyl Kickstarter campaign we've been threatening to unleash for several years now, as well as keeping you abreast of news relating to the forthcoming 2nd full-length album we will be building throughout this year, and- or any pre-orders that may occur.
Word of mouth is another aspect that is so important to any band's growth, so if you know anyone who would be interested in our band's artistic ventures then please speak our name into their ears. An incredible amount of honest hard work and money goes into running this band, and the interactions we get from audiences and our fans are the fuel that keeps it moving. 
We are extremely self-aware of becoming annoying spam in your email inbox. Hence, we promise to use this privilege with the utmost taste and respect, and will only contact you when there are significant developments to report.
Lastly, in a show of appreciation, we will also be sending out exclusive free gifts to everyone on our mailing list in the coming months, which is something we aim to continue going forward with exclusive 'mailing list only' content you will not get on social media alone.
This website will also be updated with content, stories, and news far more often than the previous build, pushing to migrate control back into the band's hands from the problems that plague social media-based communication alone.
Boldly going into the Vinyl Frontier @ Green Light Fest
24/02/23
We are still processing the fun had at Green Light Fest Eastbourne. We want to thank Rhydd at The Frontier bar for being an excellent host, and Caine, Drew, Jasper & the rest of the Eastbourne Music Collective for the opportunity to play what is essentially a debut home town show, and for all the massive amounts of hard work that went into putting on an amazing festival by the Eastbourne Music Collective (E.M.C.). 
The audience was incredibly receptive to Son Of Ugly's brand of cinematic Progressive rock, and the band firing on all cylinders after a soothing warm-up from acoustic duo Carman/Grocott. 
We can't wait to come back and perform for Eastbourne again! 
Below is a vid of a new song in progress 'Foxglove' taken from the festival, a tune which we are planning a special release for in the coming months to tide you over whilst we cook up album number 2.
Watch this space!
Demo tracking behind the scenes as SOU begin album #2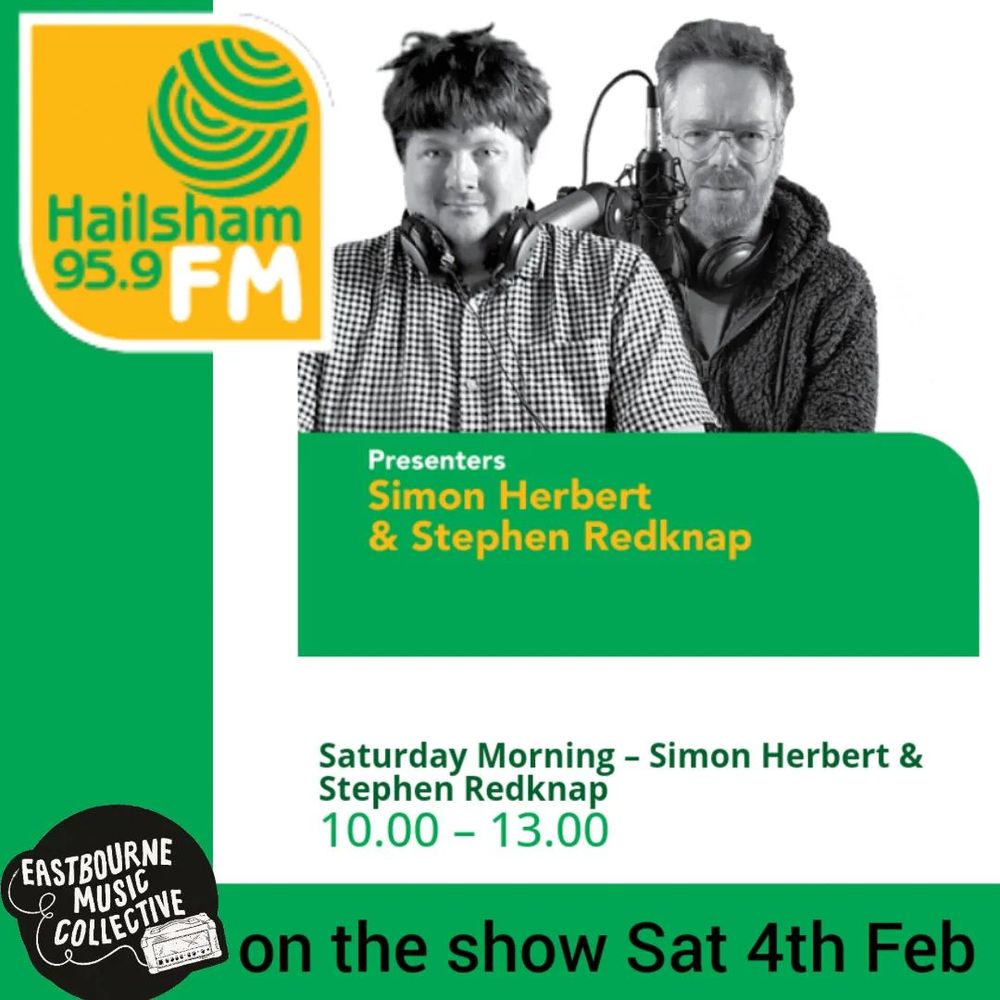 Hailsham Fm Green Light Fest special
Eastbourne Music Collective guest on the radio
Eastbourne Music Collective is a group that was formed by Bad Habit Rehearsal Rooms Eastbourne owner Drew Winter,  Caine Hemmingway, and a select bunch of Eastbourne based musicians (Including Son Of Ugly's Kyle Macleod) with the aim to regenerate an original live music scene in Eastbourne, something that has laid dormant for over a decade.
They've been putting on sell out shows at various venues in Eastbourne showcasing a real demand for live original music.
After several meetings with local venue owners, and council types, Green Light Music festival was born, which showcases the wealth of local original artists, bands and musicians.
The collective have been invited to appear on Hailsham FM this Saturday morning from 10am where they will talk and select music to play from Green Light Fest acts- Son Of Ugly being one of said acts to be played.  Tune in Sat 4th Feb 10am-1pm 95.5 FM Listen online https://tunein.com/radio/959-Hailsham-FM-877-s231426/?fbclid=IwAR2CztFqsBEy6v-fT32YNweMFBsJyy6PSSFVyzl88d6Cs4fd-1rpbHr4W5k or ask your smart speaker to "play Hailsham FM"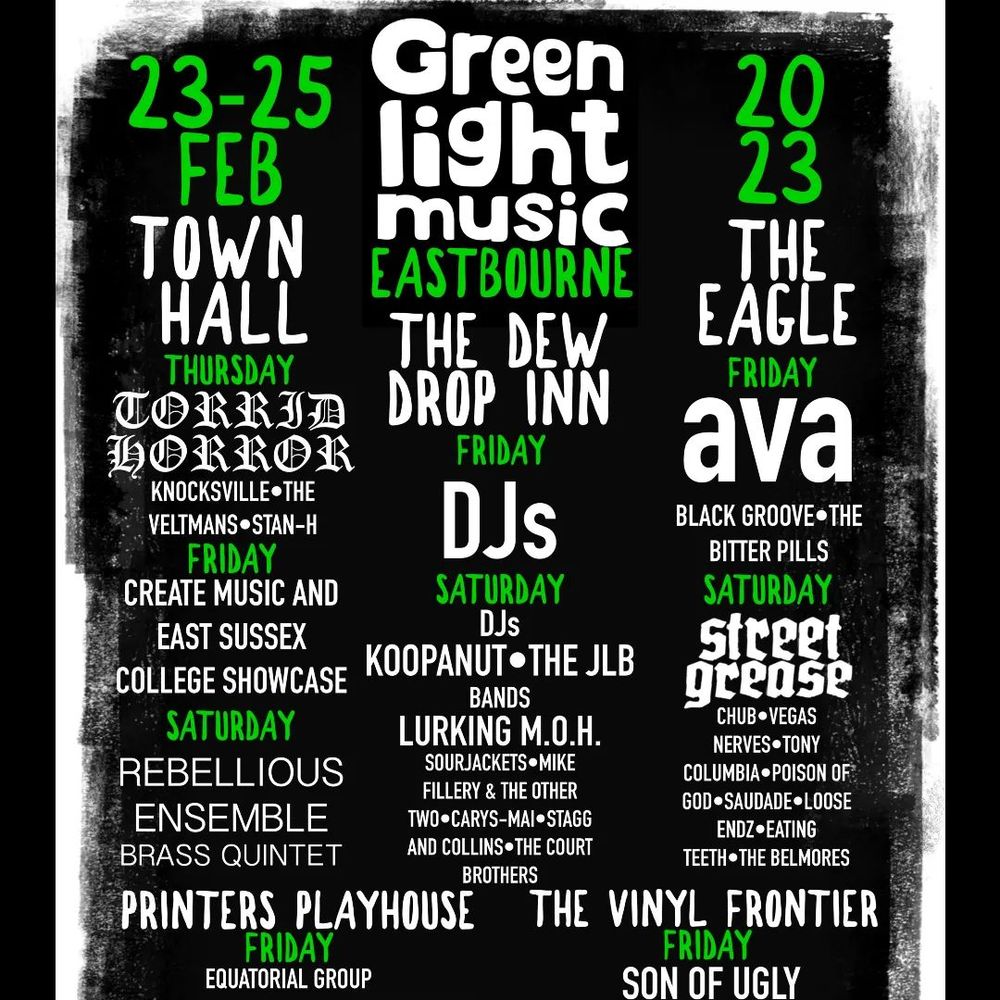 Two festival appearances announced!
The band announces Green Light Festival & Worthing Surf Fest slots
We're stoked to confirm we will be performing at the very first Green Light Festival Eastbourne- celebrating Eastbournes wealth of talented unsigned original acts. 
This marks the bands first ever Eastbourne show, which is essentially a hometown show for both Kyle and Tom who are locals to the town.
The festival is a multi-venue event, which sees S.O.U. performing a free show on Friday 24th Feb @ The Vinyl Frontier record shop/bar.
The festival kicks off on Thursday 23rd with a headline set by organ driven punks Torrid Horror.
Tickets for which are available here https://www.visiteastbournetickets.co.uk/greenlight?fbclid=IwAR3-jQU7T6n0U8r_EZSgNSNri8j49AiEsKEtFLaIP7IdIkT4xM0ZpHuM8Ag
Next up Worthing Surf Festival returns at the New Amsterdam. Free entry. Bands, dj's, beer, food. 2pm to closing. Bank Holiday coronation weekend. Sunday 7th May 2023. Bands playing: The Atom Jacks, The Eerie, Blue Spectre, Paul Groovy and the pop art experience, Horse Rock, The Tridents, Son of Ugly, the Squadron leaders, Gene Pool & the Shallows.
Here is a link to the event page on facebook https://www.facebook.com/events/944396793392354